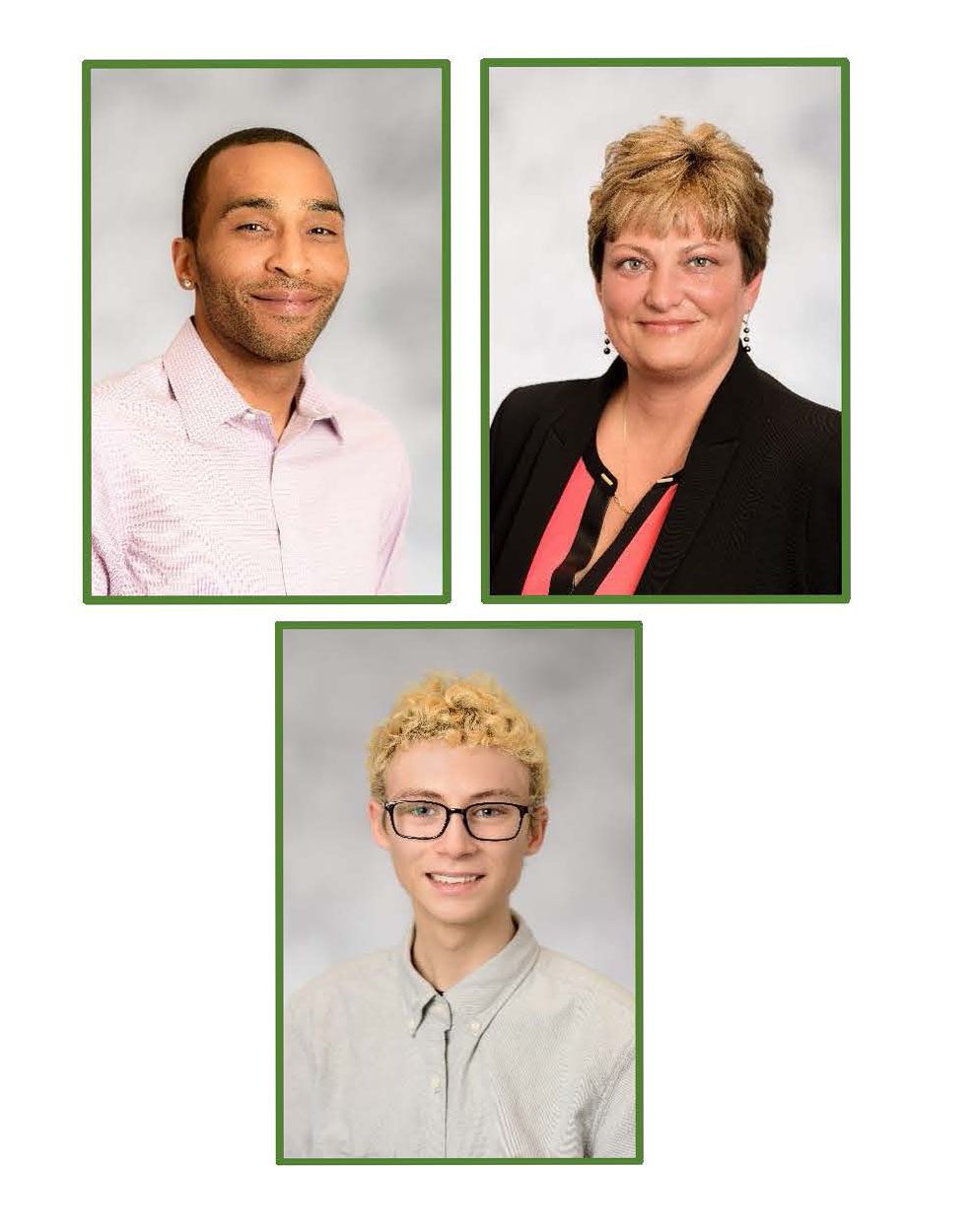 Each year, the Community Foundation recognizes several people from Frederick County who are selfless in their contributions of time, energy and talents because they want to make difference in the lives of others. We are pleased to announce that Aje Hill and Christy Fuss will be honored as Wertheimer Fellows for Excellence in Volunteerism, and Simon Price will be recognized as the Wertheimer Youth in Action honoree (a volunteer under age 18) this November at our 32nd Annual Report to the Community.
The awards are made possible by a bequest from the late Janis Miller Wertheimer, a well-known Frederick businesswoman and prolific volunteer whose legacy of giving continues through The Janis Miller Wertheimer Endowment Fund with the Community Foundation.
Each Wertheimer Fellow receives $25,000 from The Janis Miller Wertheimer Endowment Fund. They choose to add this money to an existing Community Foundation fund or use it to create a new fund. The Wertheimer Fund also provides a $2,000 grant to a nonprofit of choice by the Youth in Action honoree.
Christy Fuss has been a tireless volunteer with Frederick County 4-H Camp and Activities Center for the last 15 years. As president, a position which she has held for the past five years, she supervises the Camp Center caretaker and oversees eight committees. Christy works with the 240 adult trained volunteers who schedule events and plan and provide volunteer experiences for 4-H youth. Also, she manages the scheduling for Camp Center rentals to outside organizations, as well as handling the catering and the volunteers needed to prepare and serve meals.
4-H has been a part of Christy's life since she was a child, as well as Future Farmers of America (FFA). She has led a 4-H Club with 30 members for the past 17 years and has been a leader and mentor to countless numbers of youth. She volunteers at The Great Frederick Fair and organizes the processing dates for the animals sold at the Fair by 4-H members. In 2017, she stayed at the Fair for an additional two weeks helping with the swine flu quarantine.
Christy is also an EMT with Libertytown Volunteer Fire Department and has extensive experience as a responder. This training is invaluable at the Camp Center as she can provide medical assistance when needed.
"Selfless, devoted, genuinely humble, willingness to serve" are just a few of the words used to describe Christy. Her deep interest in helping youth learn and develop life skills is highly respected as she has a gift for teaching others. With her award, Christy has established The Fuss Family 4-H Camp Center Volunteer Fund to provide grants to Frederick County 4-H Camp and Activities Center.
Aje Hill has had life lessons that are unforgettable. Because of choices he made earlier in his life, he found himself incarcerated but this experience was the catalyst he needed to find ways to change. Two years ago, Aje founded I Believe In Me, Inc., a nonprofit that provides mentoring, reading and math programs, self-esteem and character building, financial literacy, and group activities for underprivileged youth in the community. He is the "head mentor," showing youth that it is possible to change course and be successful. He meets with youth one-on-one regularly, teaches peer relationship building, and encourages a desire and love for learning.
Currently, more than 55 youth within Frederick County are benefiting from the programs offered, and through referrals, Aje spends time with Frederick County Public Schools students during the school day providing assistance and mentoring. Through all of this, Aje says that his interaction with these youth help him as much as he helps them. However, his primary goal is to provide youth with the support and tools they need to be successful. With his award, Aje has established The I Believe In Me, Inc. Fund to provide grants to the I Believe in Me, Inc. organization in support of its youth mentoring programs.
Simon Price is already a veteran volunteer at a young age. He has spent the majority of his last six summers with United Way of Frederick County's Summer Serve program, a teen volunteer program that engages youth in service projects throughout Frederick County.
Simon has participated in building a community shed in a neighborhood community garden, installing the "My Plate Garden" at The Great Frederick Fair, planting and harvesting food and crops that help feed families in need, assisting with the Lord Nickens mosaic at the Bernard Brown Community Center, and much more. One of Simon's favorite events is "Stuff the Bus" that helps supply school supplies for thousands of students each year, and he has eagerly participated multiple times.
Summer Serve representatives have witnessed Simon grow into a strong young leader, always setting a good example for new youth entering the program. United Way of Frederick County has tagged him as "a rising leader" as he already has a great working knowledge and passion for accomplishing things in Frederick County and making it a better place. With his award, Simon has selected United Way of Frederick County's Live United program to receive a grant.
Christy, Aje, and Simon are truly unsung heroes who are making a difference and touching many lives. Our thanks to each of them for the ways in which they care for our community and those in it.