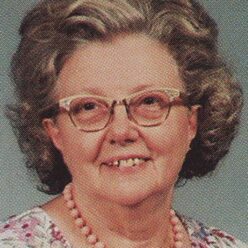 Founded by Merle L. and R. Rebecca Guyton for students demonstrating community commitment through volunteerism, extra-curricular activities and participation in character-building programs.
Frances Darner spent her life hoping to make someone else's journey a little easier, and in her honor and memory, Mr. and Mrs. Merle Guyton created the fund to keep her legacy of a giving spirit and community involvement alive.
A native of Middletown, Maryland, Miss Darner was a devoted member of Christ Reformed Church in Middletown and was employed at the Potomac Edison Company in Frederick for 46 years. She was a life-long member of the Middletown Valley Grange where she was secretary and was also active in the county, state, and national Grange. 'she was held in highest regard by all of her associates." says Mrs. Guyton of her cousin Frances.