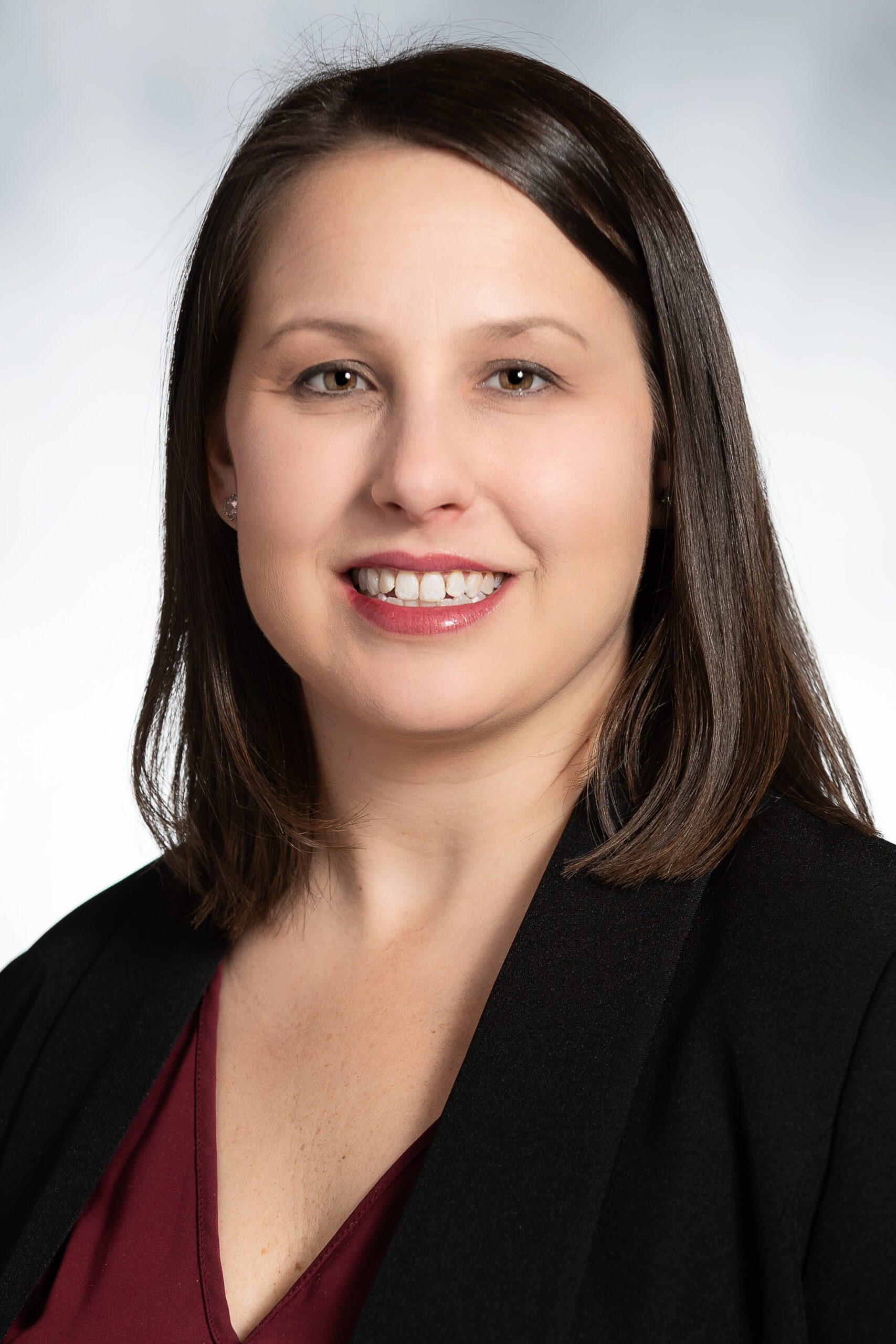 Born and raised just north of Libertytown, Ashley Goldsborough wears many hats. Mother to an active 3-year-old-old daughter, Ashley is also a 15-year employee of First United Bank, an active community volunteer, and a proud supporter of The Community Foundation of Frederick County.
Since graduating from McDaniel College, Ashley said she never really considered living anywhere else. Frederick County was a great place to grow up, and she and her husband wanted their future family to experience the same advantages and opportunities as she had. Ashley said this is one of the reasons that preserving the quality of life here, despite the many challenges any growing community faces, is so important to them.
As Ashley progressed in her banking career, her desire to be a force for change in her community grew even stronger—even though she had less time than ever before. It was important to her to find an organization that would make the most of the time she had to volunteer while also maximizing her donated dollars. The busy young professional said The Community Foundation of Frederick County checked both those boxes.
"I first became acquainted with the Community Foundation when I attended a meeting of their Professional Advisor Council several years ago," said Ashley, who works as a wealth advisor with First United. "I found it to be a great resource for information on charitable giving and an ideal way for me to network with other trust officers, attorneys, and various professionals who work with clients to fulfill their charitable intentions in light of an overall financial plan."
When Laura McCullough, the Community Foundation's Director of Philanthropic Services, recognized Ashley's talent for interacting with people, she also recommended her to serve on the organization's Development Committee. Intended to create and deepen relationships with prospective and current donors, the Development Committee proved to be another good fit for Ashley's skills and abilities. During her work on this committee, she said she became intrigued with the Forever Frederick County campaign, an initiative intended to provide strategic grants to help remediate the community's most pressing issues as defined by future Frederick County Human Needs Assessments.
Forever Frederick County is a forward-thinking effort to create an endowment fund that can be used to address the current and future needs of the community. In the past, the Community Foundation has led the way in providing strategic grants to address homelessness, health care, school readiness, substance use disorder, and—most recently—pandemic relief. But what will the most pressing needs of our community be moving forward? No one knows, yet preparedness is key.
"I had never really thought about how important it is to start now to build a fund that can be used in the future to address needs that may not even be on our radar screen right now," explained Ashley. "No one can possibly know now what the most pressing needs in our community will be in 10, 20, 50 years or more, but we still need to be prepared to deal with them. It just made perfect sense to me, and I wanted to be a part of that."
Ashley said the gift she has pledged to the Forever Frederick County campaign may not be the largest the organization has received, but she is confident that it is meaningful and important.
"The concept of a Community Foundation ensures that each gift, no matter the size, is combined with other gifts and invested wisely, yielding funds that will strengthen our community and ensure the quality of life that Frederick County offers forever. It doesn't get much better or more efficient than that."