These are unprecedented times. The rapid spread of the novel coronavirus (COVID-19) has dramatically changed our way of life. The economic fallout from COVID-19 is causing significant hardship for many Frederick County households, individuals, nonprofits, and businesses.
The Community Foundation wants all of our donors, scholars, grantees, volunteers, and community members to know that we are here for Frederick County during these challenging times.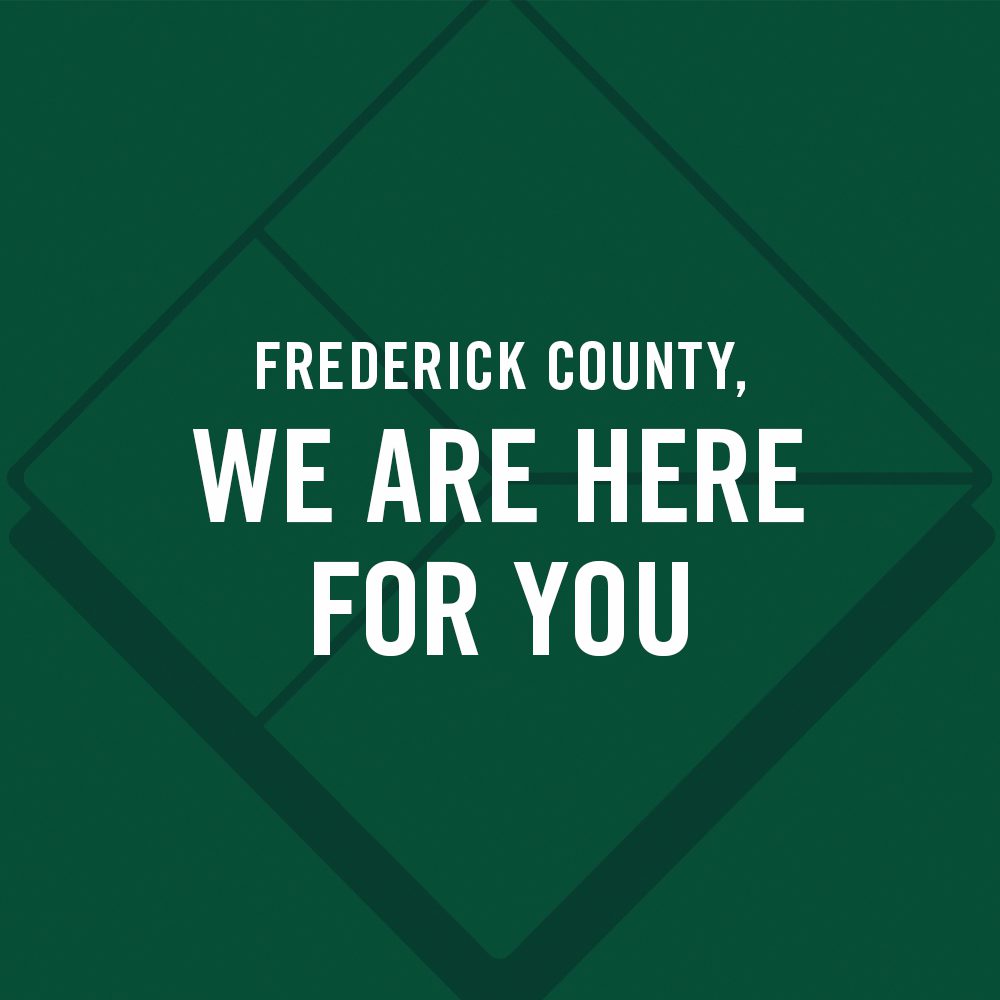 We, along with our partners in the local funding community, recognize that COVID-19 is having a dramatic impact on nonprofits that serve our community. The Community Foundation wishes to be as helpful as possible during the coming weeks and months so that local nonprofit organizations can focus on the vital work of serving our citizens who need help during this time of critical need.
The Community Foundation is a partner in the COVID Collaborative, which consists of several organizations in the local funding community, to help Frederick County individuals and households impacted by COVID-19. We are working with United Way of Frederick County, Ausherman Family Foundation, Delaplaine Foundation, Inc., Helen J. Serini Foundation, Women's Giving Circle of Frederick County, and others in support of the COVID-19 Emergency Relief Campaign to support nonprofits that directly help those adversely effected by the COVID-19 crisis. Thanks to Frederick County's generous citizens, this community-wide campaign has already raised more than $150,000, in addition to more than $210,000 that will be granted directly from the funders listed above.
The COVID Collaborative is administering a common grant application to support local organizations impacted by COVID-19. Organizations can apply for emergency grants to support increases to demands in services and/or grants to support general operating expenses when revenues have been impacted by COVID-19-related closures. The Community Foundation is collecting applications and they will be evaluated for funding by the COVID Collaborative. Phase I applications will be accepted through noon on April 3, 2020, and applications will be considered on a rolling basis.
We want Frederick County nonprofits to know that we stand with you during these uncertain times. We are here to help our donors and community members take action on ideas for creating impact during this crisis. We understand that many community members are experiencing significant hardship. We do not want to add pressure to our already stretched nonprofits, and we are here to work with them in submitting grant applications and developing their cases for support. Our grantees' solvency and staff are more important than reports and deadlines, so we are open to providing variances to grant agreements and timelines.
We understand this may only be the beginning of these challenging times, but we at the Community Foundation are in it for the long haul. Frederick County, we are in this together, and we are here for you.