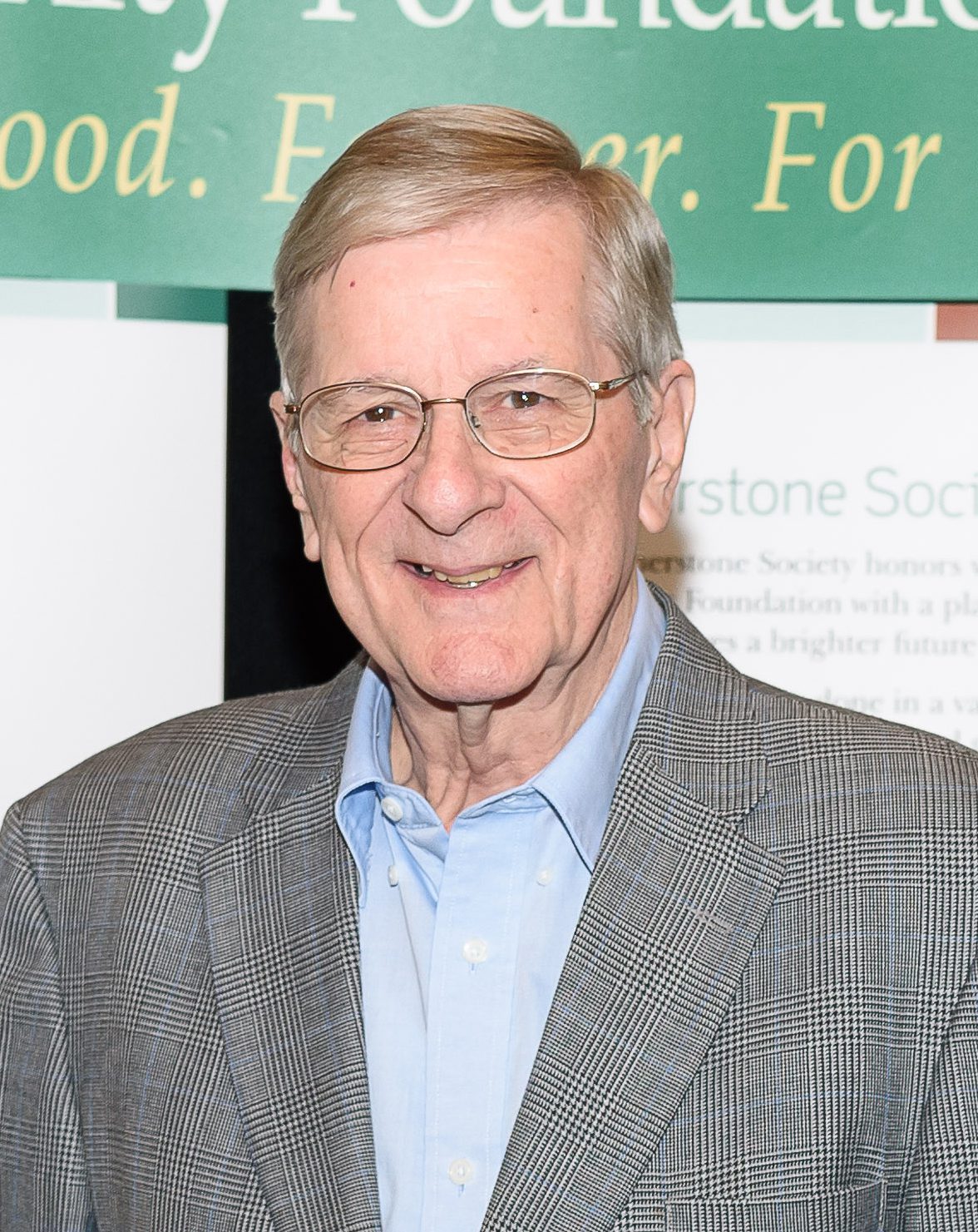 For more than three decades, The Community Foundation of Frederick County has worked with donors to translate their charitable intentions into powerful acts of philanthropy. By connecting people who care with causes that matter, the Community Foundation has found a way to build community and enrich the quality of life in Frederick County—now and for generations to come.
Jack Leishear is one of the people who has reached out to the Community Foundation to help him leverage his resources to set in motion real and lasting change in Frederick County.
First introduced to The Community Foundation of Frederick County in 2001 when he was settling his father's estate, Mr. Leishear recalls being impressed with the organization's philosophy and leadership. In 2003, he became a supporter of the Community Foundation himself. Over the past 18 years, he has served as one of the organization's strategic funding partners, supported basic human needs and access to health care and has given generously to the Widening Circles campaign.
Although originally from Montgomery County, Mr. Leishear has adopted Frederick County as his home. Very much a self-made man, he shares his resources with those less fortunate through The Jack V. Leishear Endowment Fund #1, which he established at the Community Foundation. The proceeds from this donor-advised fund have supported local nonprofits including the Frederick Rescue Mission, the Salvation Army, Mission of Mercy, and the Frederick County Department of Aging, Senior Services Division, as well as the American Heart Association, Fisher Center Alzheimer Research Foundation, Hearing Health Foundation, Judicial Watch, the Heritage Foundation, and WETA.
Mr. Leishear is also a member of the Community Foundation's Cornerstone Society. In addition to the fund he established during his lifetime, the legacy gift he has provided for in his estate plan will help ensure the future of Frederick County by providing grants that will be used to address the greatest needs of our community—needs we can't predict but must be prepared to deal with.
Being a progressive influence for change means constantly seeking new and more powerful ways to create impact. Since 2011, the Community Foundation has been working toward targeting our funding toward the most pressing issues of our community as identified in the Frederick County Human Needs Assessments that are commissioned periodically to 'take the pulse' of our community. In 2018, our board of trustees adopted an even more proactive approach to addressing our greatest needs, not just now but in the future as well, with the creation of the Forever Frederick County campaign.
The Forever Frederick County campaign creates funds to provide strategic grants based on Frederick County's most pressing needs as determined by the 2018 Frederick County Human Needs Assessment and similar studies moving forward. Donors like Mr. Leishear have either given gifts now or will contribute funds through planned giving that will be available to meet these future needs as they emerge. They have put their trust in the board of trustees and the Community Foundation staff to invest their charitable gifts and grant them wisely and to act with integrity.
The Forever Frederick County Endowment Fund will provide the resources we need to shape the future and preserve the quality of life for all who call Frederick County home. With the support of donors like Mr. Leishear and thousands more like him, the Forever Frederick County Fund will be a powerful agent for change—now, tomorrow, and in perpetuity.