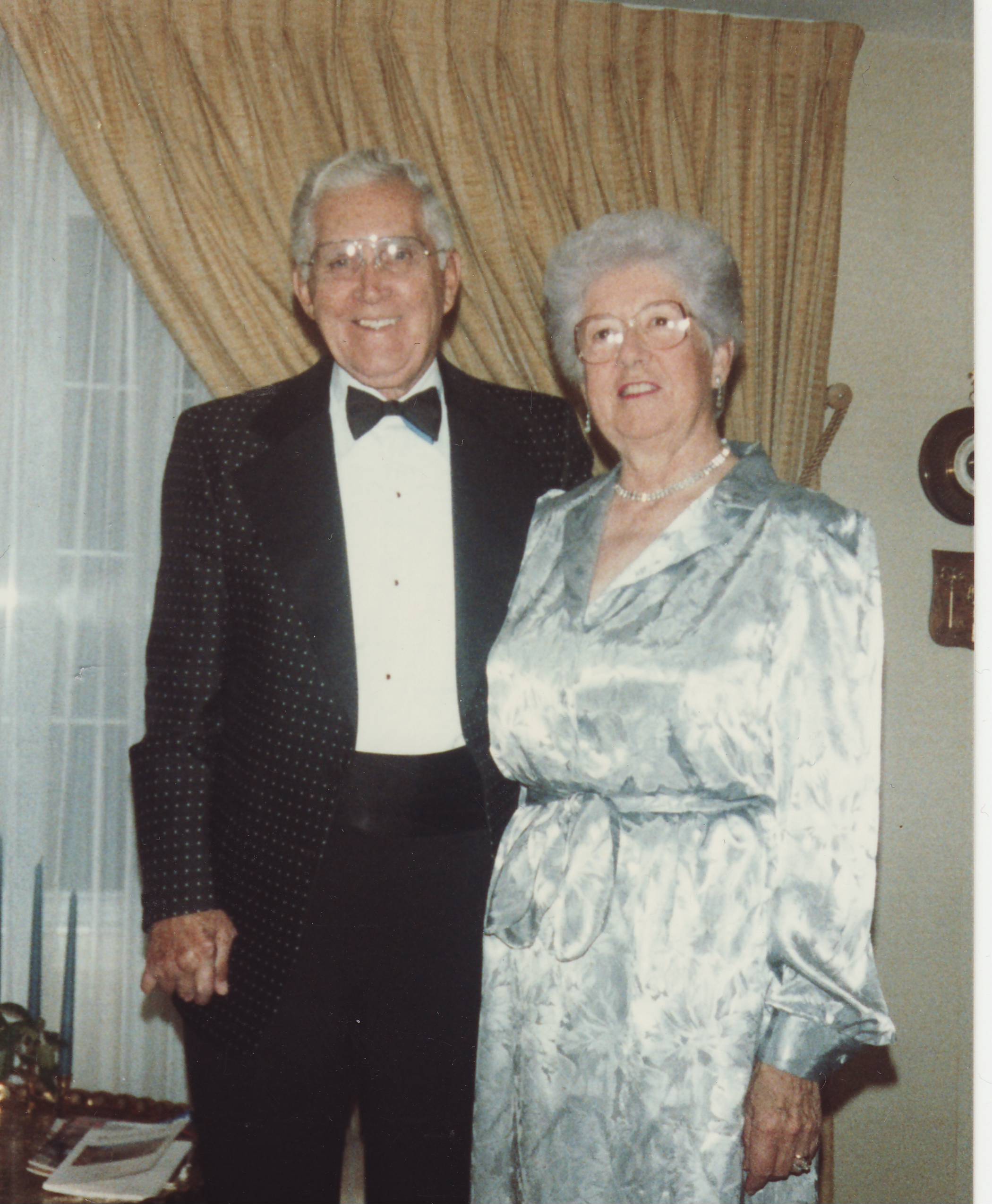 John and Lucille Ponton were well-known in Frederick County and were business owners for many years. They cared deeply about their community, and through two funds with The Community Foundation of Frederick County, their legacy will live on forever by supporting children with cancer and their families as well as the Community Foundation's strategic grantmaking.
The Pontons had deep ties to Frederick County, and they were both dedicated to serving others. Mr. Ponton owned and operated Ponton's Community Sales for 28 years. His volunteer work included serving as a trustee of Reeders Memorial Home, and he was a member of the Civitan Club, an organization of volunteer service clubs around the world committed to helping people in their own communities.
Mrs. Ponton was co-owner of Mar-Lu Restaurant for 36 years. She was active in the community and was a charter member of the Business and Professional Women's Club of Frederick, serving as president and state president of the Maryland Federation. Mrs. Ponton is a member of the Alvin G. Quinn Sports Hall of Fame due to her expert marksmanship with small bore rifles, and she was a member of the United States and International Women's Rifle Teams.
Mr. and Mrs. Ponton's strong desire to give back to their community is reflected in the two funds in their name at the Community Foundation. In 2000, Mrs. Ponton founded The John L. and Lucille H. Ponton Endowment Fund as an unrestricted fund to support the Community Foundation's mission. Then, in 2010, The John L. and Lucille H. Ponton Charitable Fund was established through Mrs. Ponton's estate provisions. The fund was created to provide grants to support children with cancer and their families and to support Camp Jamie at the Community Foundation's discretion. The camp is a Frederick Health Hospice program that provides grief education and support for children and adolescents.
The two funds in the Pontons' name have distributed nearly $500,000 in grants to date. Grants have supported organizations like Children's Hospital Foundation to provide patient's families resources and lodging assistance. Camp Jamie has received grants in support of its mission. The camp provides grieving children with a broad array of educational programs and activities such as team games, arts/crafts, hiking, campfires with storytellers, and pet therapy. Grants have also supported Frederick County Infants and Toddlers Program through financial assistance for families with children experiencing catastrophic medical issues.
Through their vision and commitment to serving others, John and Lucille Ponton have left a legacy that will benefit countless children and families in need. Their generosity and trust in the Community Foundation will help ensure that their charitable intentions will be fulfilled for generations to come.