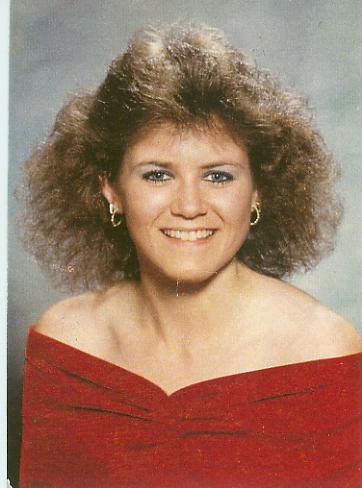 Dawn Renee Smith was a student who excelled at marketing. She was active in community service projects, and her kindness and goodwill toward others was experienced by everyone she met. A scholarship fund in her memory at The Community Foundation of Frederick County helps students who exhibit qualities and interests similar to hers pursue their post-secondary educational goals and career aspirations.
As a graduate of the Frederick County Career and Technology Center's marketing program, Dawn had success in the classroom and applied her skills, leadership, and character to pursuits outside of the classroom. She served as president of the Frederick County chapter of DECA, a national organization for marketing students that promotes leadership development and civic responsibility. Dawn received statewide recognition for her role in increasing the organization's local membership, and she was involved in numerous other community service projects.
Dawn's life was tragically cut short when she passed away after injuries sustained in a car accident shortly after her high school graduation. In 2004, her grandparents, Charles and Jane Smith, turned to the Community Foundation to establish The Dawn Renee Smith Memorial Scholarship Fund. The fund in Dawn's memory provides scholarships to Frederick County Public Schools graduates, with preference given to Brunswick High School graduates who are majoring in marketing or a related field at the post-secondary level.
Since the fund's inception, scholarships have provided broad impact and have supported students studying at institutions such as Frederick Community College, University of Maryland, Stevenson University, and American University.
Dawn's legacy lives permanently with the Community Foundation with the scholarship fund in her memory. Thanks to her grandparents' generosity and vision for the future, students pursuing education in marketing will receive vital support for generations to come.
The Community Foundation of Frederick County's online scholarship application is open through March 31. Scholarships are available to students pursuing post-secondary education or vocational training during the 2021-2022 academic year. Students about to complete their senior year of high school, students already enrolled in a trade school, college or university, and nontraditional students over the age of 21 are eligible to apply. Scholarship criteria are established by the scholarship funds' founding donors, and some scholarships do not consider financial need.
We encourage all students to apply. To fill out an application and learn more about our program, visit www.ScholarshipsFrederickCounty.com.