While March brings spring showers and flowers, it also means it's scholarship time at the Community Foundation. Each year, thousands of students across Frederick County complete the online scholarship application with hopes of getting financial support for their education.
Since the Community Foundation was founded in 1986, hundreds of generous donors have created scholarship funds to support local students who want to continue their education. Thanks to these donors, our program offers scholarship in nearly every area of study imaginable.
For the 2021-2022 academic year, 392 students received scholarships to study in a range of disciplines including education, STEM, nursing, agriculture and health. About half of those students were graduating high school seniors, and the other half were students already enrolled in college.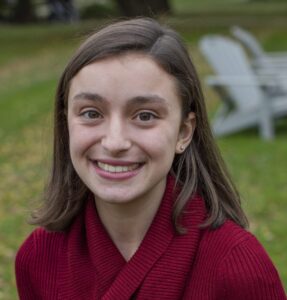 Caylee Winpigler received scholarships from The Engelbrecht-DeGrange Scholarship Fund and The Kevin R. and Sara J. Wade Scholarship Fund to help support her educational goals. A 2017 Walkersville High School graduate, she went on to graduate from Hood College's Honors Program with a bachelor's degree in history and global studies. Upon graduating from Hood, Caylee landed a job as an administrative assistant at Ausherman Family Foundation. She is now pursuing her master's degree in international relations from American University.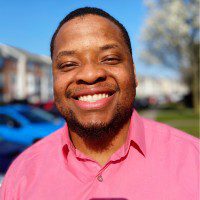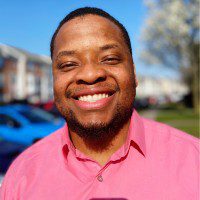 A 2013 Governor Thomas Johnson High School graduate, Christian Ntienou began his post-secondary education at Frederick Community College with a focus on accounting and business. As he progressed, he became interested engineering and has since combined his inclination towards numbers and business by earning a bachelor's degree in mechanical engineering from University of Maryland. He works at Lockheed Martin and is studying for his professional engineer certification. Christian's educational goals were supported with a scholarship from The M. Rebecca Linton Scholarship Fund.
Our online scholarship application remains open through March 31. Students about to complete their senior year of high school, students already enrolled in a trade school, college or university, and nontraditional students over the age of 21 are eligible to apply. Scholarship criteria are established by the scholarship funds' founding donors, and some scholarships do not consider financial need.
All students are encouraged to apply. To learn more and apply, visit www.ScholarshipsFrederickCounty.com.
Caylee and Christian are just two of hundreds of scholarship success stories. The Community Foundation is proud to be a leading source for post-secondary scholarship funding in Frederick County since 1986.