Since 2002, the Community Foundation of Frederick County has been recognizing people who are selfless in their contributions of time, energy, and talents because they want to make a difference in the lives of others. The 2022 Wertheimer Fellows for Excellence in Volunteerism will be honored on November 17 at our 36th Annual Report to the Community.
The awards are made possible by a bequest from the late Janis Miller Wertheimer, a well-known Frederick businesswoman and prolific volunteer whose legacy of giving continues through The Janis Miller Wertheimer Endowment Fund with the Community Foundation.
Each Wertheimer Fellow receives $25,000 from The Janis Miller Wertheimer Endowment Fund to either add to an existing Community Foundation fund or to create a new fund. The Wertheimer Fund also provides a $2,000 grant to a nonprofit of choice by the Youth in Action honoree.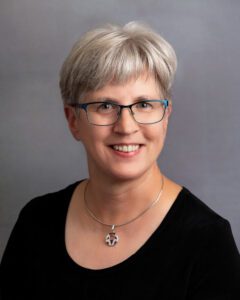 Rev. Dr. Barbara Kershner Daniel has given her time and energy to local organizations doing everything from leading major fundraising initiatives to serving on boards to advocating for those in need and participating in relief trips in the U.S. and abroad.  Currently the senior pastor at Evangelical Reformed United Church of Christ, Barbara has volunteered her time and experience at organizations including The Frederick Center, Religious Coalition for Emergency Human Needs, YMCA of Frederick, Frederick Area Ministerial Association, Frederick Junior Fire Company and Rotary Club of Carroll Creek. Some of her most notable achievements include leading the Frederick Area School Supply Drive for 12 years, providing hundreds of students each year with needed school supplies. She has also been a tireless advocate of the Religious Coalition for Emergency Family Needs emergency family shelter. She has been outspoken about the need for a permanent family shelter. An active community volunteer and past Wertheimer Fellow, Peter Brehm nominated Barbara for the award. He said that Barbara's approach to volunteerism is to first ask "where am I needed?" followed by "how can I help?". "Her focus has always been to support marginalized populations through a tireless commitment of time and talent. Barbara has been willing to serve as a leading advocate for social justice in the Frederick Community," Brehm wrote in her nomination. Barbara will contribute her 2022 Wertheimer Fellow for Excellence in Volunteerism Award to the existing Community Service Fund of Evangelical Reformed Church.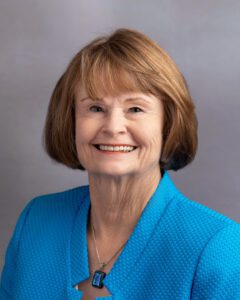 Mary Giles Ellis has provided decades of valuable services to the citizens of Frederick County, especially for individuals in underserved ALICE households and senior citizens. Mary has either worked for or volunteered at a range of charitable organizations since the 1990s including the National Fallen Firefighters Foundation where she was its first Managing Director and CFO; Habitat for Humanity where she oversaw public relations activities; Heartly House where she volunteered as interim Chief Operations Officer, on the Board of Directors, and managed the annual children's holiday gift drive; the Friends of the Child Advocacy Center where she served as publicity chair; and most recently, SOAR where she volunteers with board governance, grant writing, and operations. For more than eight years, she has dedicated her efforts to the United Way of Frederick County where she is a member of the Board of Directors. She serves as Governance Chair and assists the organization with grant writing and other projects. Mary's impact goes beyond dollar signs. Her commitment to helping local nonprofits become mature, self-reliant, efficient organizations has enriched, and perhaps even saved, the lives of many. According to Leslie Schultz, SOAR founder and executive director, "She is a one-of-a-kind marvel with her vast knowledge and understanding of nonprofit organizations. To say you care is one thing, to write a check is another, to actually show up and offer your time to organizations that are in need and offer tangible assistance is what Mary does best." With her 2022 Wertheimer Fellow for Excellence in Volunteerism Award, Mary will establish The Friends of SOAR Fund to support administrative and program costs of service for seniors in need in Frederick County.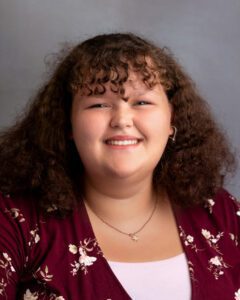 Claire Mathews, the Wertheimer Youth in Action honoree, is a senior at Frederick High School. Claire always puts others before herself and that is evident in the many ways she gives back to her community. Earlier this year Claire was recognized as a Dr. Ben Carson Scholar for not only her academic achievements but her commitment to volunteering as well. A dedicated Girl Scout, Claire impacts her community through initiatives like working as a camp aide, teaching youths at the Brunswick STEM Camp, creating pumpkin pie mix to donate to local food banks at Thanksgiving, and supporting an array of local events and projects.  Claire is also dedicated to supporting community activities at her church and she commits time and energy to projects with the Academy for the Fine Arts and Frederick Children's Chorus. She is described as being trustworthy, responsible, respectful, fair and caring. Frederick County Public School teacher Sandra Zimmerman, who nominated Claire for the award, said, "Claire's ability to lead, yet stay out of the limelight, I believe has encouraged others to follow in her footsteps. She cares for her community with such grace. Those young and old tend to gravitate to Claire." With her Wertheimer Youth in Action Award, Claire will provide a grant to the Academy for the Fine Arts summer camp.
Barbara, Mary and Claire are truly unsung heroes who are making a difference and touching many lives. Our thanks to each of them for the ways in which they care for our community and those in it.