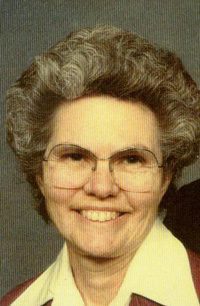 Betty Seligmann was dedicated to community service, including countless volunteer hours served with the Literacy Council of Frederick County. Through her many years with the Literacy Council and a number of other organizations, she positively influenced many people in the community. Her legacy lives permanently with a fund in her name at The Community Foundation of Frederick County that honors her commitment to helping others through access to literacy resources.
Mrs. Seligmann served in a variety of roles with the Literacy Council. She worked as a tutor, trainer, and basic program coordinator, and served as board president. She was deeply knowledgeable about the local community and used that knowledge to find places that could benefit from increased access to Literacy Council resources. She attracted tutors through her tireless efforts and students through outreach to churches, community organizations, and businesses. In addition to her work with the Literacy Council, Mrs. Seligmann actively participated with several organizations such as Frederick County Humane Society and Montevue Home Auxiliary.
In 2002, the Literacy Council's Board of Directors established The Betty Seligmann Literacy Endowment Fund with the Community Foundation to honor Mrs. Seligmann's legacy. The fund's purpose is to support the activities of the Literacy Council.
Ten years later, in 2012, Caroline Gaver, a longtime volunteer with the Literacy Council, became a Community Foundation Wertheimer Fellow for Excellence in Volunteerism. The award recognizes outstanding volunteers in the community. Like Mrs. Seligmann, Mrs. Gaver has served in a variety of volunteer positions with the Literacy Council, including terms as board president and vice president. She has been an integral part of helping English and non-English speaking adults learn to read, write, and speak the English language. With her award, Mrs. Gaver decided to support the Literacy Council by adding to The Betty Seligmann Literacy Endowment Fund.
To date, grants from The Betty Seligmann Literacy Endowment Fund have helped support many Literacy Council programs, including its outreach efforts to recruit and train more volunteers and expand access to serve more adults with families. Grants have also supported individualized learning plans for students and tutors to help with English language learning, reading, and other life skills.
Mrs. Seligmann dedicated countless hours to promoting literacy in Frederick County. Her legacy is honored with the fund in her name at the Community Foundation, and many more generations of Frederick County citizens will benefit from Literacy Council programs.