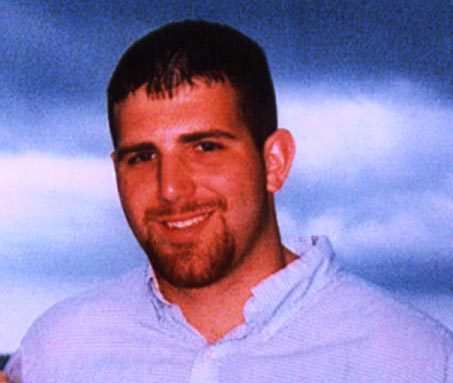 Nicholas Paskowsky was an honors student, a standout football and track and field athlete, and had a deep appreciation for international travel and studying abroad to further his education. These interests are reflected in a fund in his memory with The Community Foundation of Frederick County. His legacy will help countless students enhance their education through study abroad programs.
Mr. Paskowsky was a Frederick High School graduate where he lettered in football and track. He then attended Saint Mary's College of Maryland, where he was a Dean's List student, majored in history, and had plans to attend law school.
In August 2004, four months shy of his 21st birthday, Mr. Paskowsky passed away. He was scheduled to spend a semester abroad in Costa Rica to learn more about Central America and to improve his Spanish language skills. In 2005, Nicholas's parents, Jane Talarico and Michael Paskowsky, established The Nicholas Talarico Paskowsky Memorial Fund with the Community Foundation to honor their son's memory. The fund's purpose is to provide tuition assistance and grants that enable St. Mary's College of Maryland students to study abroad, with special consideration given to students traveling to Spanish-speaking countries.
Numerous students have benefited from the fund since it was created. It has distributed almost $45,000 to help students pursue their educational goals abroad. Students who received grants from the fund have studied in countries such as Argentina, Mexico, Costa Rica, Spain, Hungary, Italy, Thailand, and China. Students typically live with native-speaking host families, attend classes, experience cultural activities, and complete an academic project. In addition to intensive language study, students have engaged in a variety of intellectual pursuits, such as a student majoring in biology who worked on a sea turtle rescue project in Mexico.
Nicholas's parents have closely followed how students have benefitted from the fund, including trips of their own to Spain, Argentina, and Costa Rica to see firsthand the invaluable educational experience that students receive.
Nicholas Paskowsky was preparing for an enriching and transformative experience, and now, thanks to his legacy and the generosity of his parents, students can benefit from learning new perspectives and fostering an appreciation for many world views through study abroad opportunities.